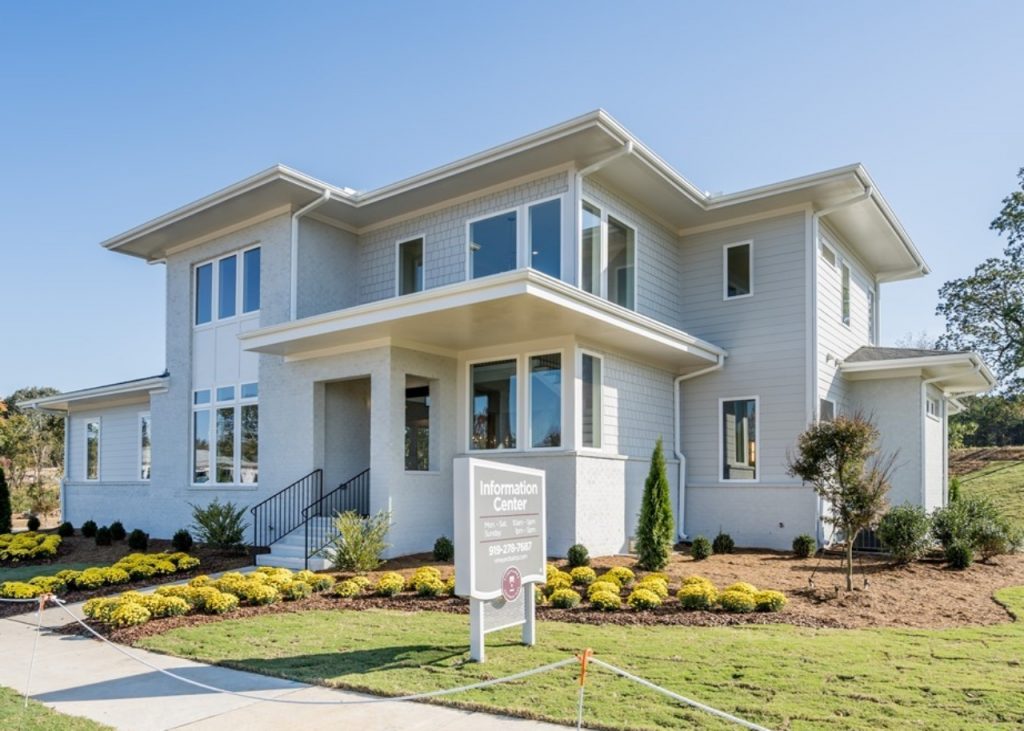 Take a virtual tour of the information center at Pittsboro's Chatham Park. Click here to begin!
Prewitt Custom Homes is proud to be the select builder of this modern take on prairie-style architecture. Details include a sleek white kitchen, a staircase with windows that wash the foyer and family room with light, and a linear fireplace flanked by French doors to the covered porch, which has its own outdoor fireplace.
Chatham Park will include five separate villages complete with boutique shops, world class dining, onsite schools, parks and open space, as well as walking and biking trails within the community and along the waterfront of Haw River and Jordan Lake.
A custom home opportunity at 177 Cottage Way is currently underway and available now from Prewitt Custom Homes. Plus, coming soon is 89 Cottage Way.
For more information, contact us by calling (919) 669-1969 or visit PrewittCustomHomes.com.
Social Share