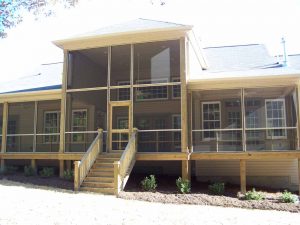 Summertime entices us to be outside. A covered porch offers terrific benefits this time of year, offering a cool, shady spot to enjoy the season.
When you add a back porch, you gain another room!
Consider adding custom outdoor space to your new home design. Contact M Squared Builders & Designers to explore the options by calling (919) 620-8535.
Social Share