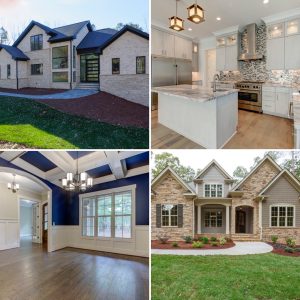 Prewitt Custom Homes works with clients in transforming their new home dreams into reality. You'll discover elegant yet functional design, excellent craftsmanship, and meticulous attention to detail.  Allow Prewitt Custom Homes to help you select the right house style to meet your design preferences.
Custom pre-sale homes comprise 50% of the homes built by Prewitt Custom Homes each year. When you're ready for the perfect home for your family, choose Prewitt Custom Homes.
Call (919) 669-1969 to learn more or visit PrewittCustomHomes.com.
Social Share