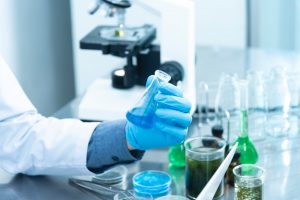 It has been announced that an economic development deal known as "Project Jupiter" is bringing San Francisco-based Audentes Therapeutics to Sanford's Central Carolina Enterprise Park, bringing with it 209 new jobs and a tax base investment of $109 million.
Specializing in genetic medicines, Audentes will now be neighbor to Pfizer which recently announced that it was expanding its existing Sanford location to accommodate a gene therapy operation.
Company leaders were looking for a community with an established life science presence as well as a skilled workforce. This criteria was met with the Sanford area's research institutions and community college system. Learn more by clicking here.
Experience Sanford's Autumnwood. Quietly nestled between Highways 1 and 421, Autumnwood is only seven minutes to Downtown Sanford, 42 minutes to Research Triangle Park, and less than three hours to sun-drenched North Carolina beaches to the East and magnificent North Carolina mountains to the West. Explore the community by visiting www.AutumnwoodSanford.com.
Social Share