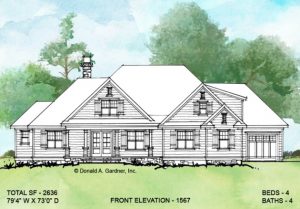 Tingen Construction Company clients Tom and Stephanie Skaff share their experience of working with Dan Tingen in finding land and choosing a plan for building their forever home:
"We found a lot listed online in Wakefield Meadows and learned that Tingen Construction was the builder in that subdivision. After speaking with Dan Tingen and then visiting one of his Parade Homes, we could see the quality that was put into a Tingen built home was superior to other builders in the area. Such attention to detail and quality of construction! We also appreciated Dan's willingness to help us find a piece of land to build our forever home. We had an idea of what we wanted and Dan was able to assist us in choosing a home site that would support the floor plan that we chose. After making a few minor plan changes, he was able to get us exactly what we wanted. The modification process was simple. We visited our home several times a week during construction and we were always pleased with the progress. The supervisor, Dean, was wonderful to work with and he met with us multiple times throughout the building process. We were also very pleased with the time and attention we received from Dan. We were extremely happy with the time frame for construction of our home, and the final cost was right in line with what we expected. No surprises. It went so smoothly and we were kept in the loop during construction. The relationship started as a business deal, but we quickly realized that Dan and Peggy Tingen, as well as Dean, would be life long friends. The quality of the home that they build, the professional but friendly attitude that everyone has, and the fact that they care about the satisfaction of their home owners are true strengths of Tingen Construction Company. We really feel like part of the Tingen Family!"
Whether you own a homesite and have a plan selected, need direction in designing a home for your property, or want to find the perfect place for building your home, Dan Tingen and his team can help.  Call (919) 422-2576 or visit Tingen.com.
Social Share