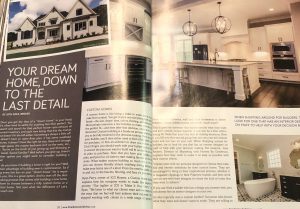 ICG is featured in the fall 2019 issue of New Homes & Ideas magazine. Check it out by clicking here!
Ryan Perry, owner of ICG Homes, is quoted in the article titled 'Your Dream Home, Down to the Last Detail' which focuses on several key decisions required when making the choice to custom build your dream home.
Are you ready to start the process? Contact the team at ICG today to learn more about their tagline 'Make It Your Own'. Call (919) 876-5802 or visit ICGHomes.com.
Social Share