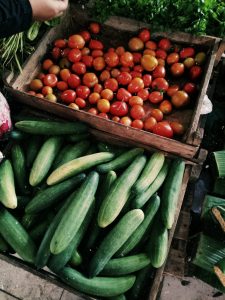 Located at the McSwain Extension Education and Agriculture Center, 2420 Tramway Road, the Sanford Farmers' Market offers the flavor of local!
The market features only locally-grown produce, with farmers living and growing their produce within a 50-mile radius of Sanford.
Open through October on Saturdays, 9:00 AM – 12:00 PM, come out and explore offerings that are as fresh as possible! Learn more by clicking here.
Learn about custom home opportunities in Sanford. Priced from the $300s, Autumnwood Sanford is the perfect place to call home! Visit www.autumnwoodsanford.com.
Social Share