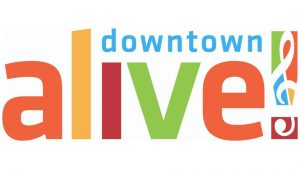 Downtown Sanford Inc. is kicking off a set of monthly concerts on Steele Street beginning tonight!
Downtown Alive! begins on Thursday, May 16 with surf rockers Rollin' Dynamite and will continue on the third Thursday of each month through October.
Each concert will be held from 7:00 PM – 9:00 PM on an outdoor stage set up near the intersection of Steele and Wicker streets. The block of Steele Street between Wicker and Carthage Streets will be barricaded and will feature food trucks and local breweries, in addition to the Downtown eateries. To view the concert line up, click here!
Come out for these free, family-friendly events!
Social Share